Litigation Support and Electronic Evidence Services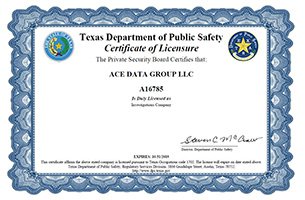 In the industry since 1981, we have a dedicated research and development team that is always on the leading edge of the latest technology and advances.
Our experienced litigation support staff will provide you with thorough, tightly controlled and fully documented examinations of your computer media. We work only with imaged drives to preserve the original drive for evidence integrity and/or opposing counsel examination. We maintain strict transfer, storage and chain of custody procedures that leave no room for error.
We offer expert testimony and expert witnesses to verify data recovery efforts, findings and methods that will stand up in any court.
Our Litigation Support Services will recover/organize all pertinent data that will assist you in Services cover all areas of computer fraud, misuse, internet/e-mail abuse, pornography and hacking among others.
Our laboratory uses the most up to date computer forensics technology. Our experts are able to locate evidence on almost all storage media.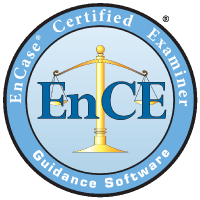 ACE Data Group's computer forensic engineers are highly accomplished in the use of the latest forensics tools and our own proprietary tools.
Our engineers' certifications include EnCase Certified Examiner (EnCE), which certifies our forensics professionals in the use of Guidance Software's EnCase computer forensic software. The EnCE certification acknowledges mastery of computer investigation methodology and is recognized by both the law enforcement and corporate communities as a symbol of in-depth computer forensics knowledge.
Our offices in Dallas and Houston are here to assist you in all your computer and electronic discovery needs. We offer the fastest turn around time in the industry and have priority service available.
Licensed by the Texas Commission on Private Security #A16785